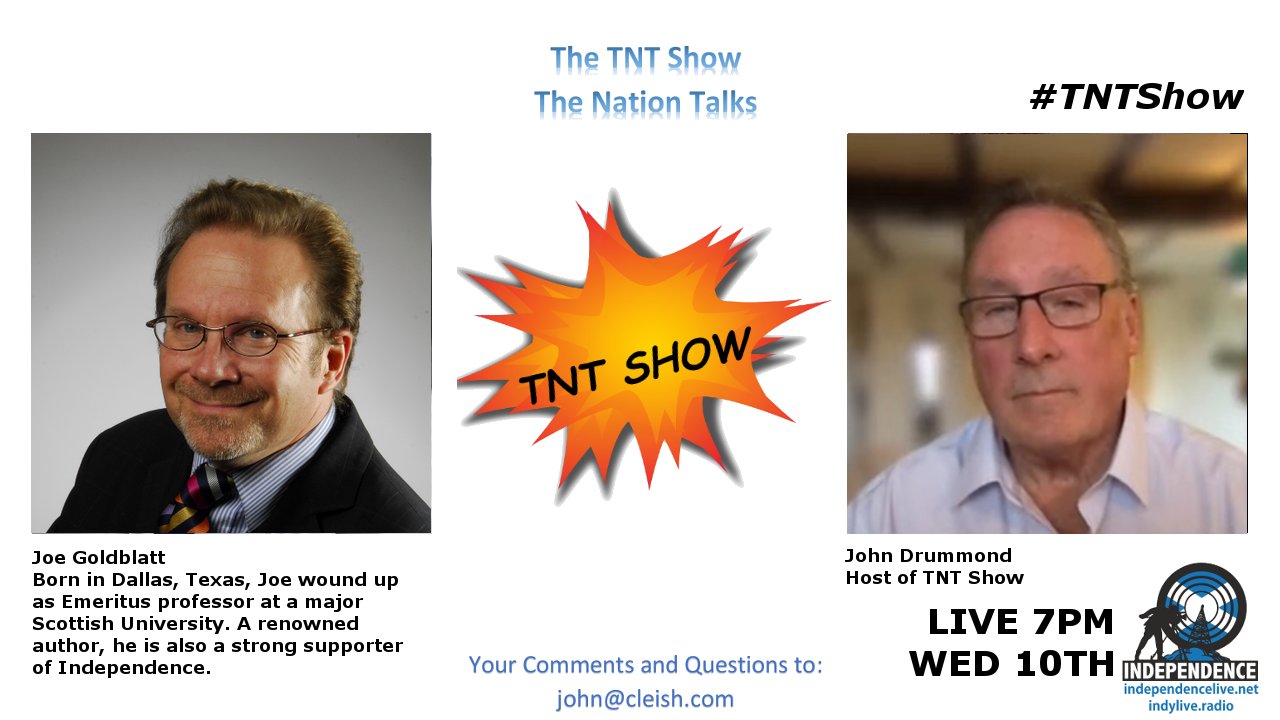 In this week's episode of TNT:  The Nation Talks  host John Drummond interviews Professor Joe Goldblatt.
Born in Dallas, Texas, Joe Goldblatt wound up as Emeritus professor at a Scottish University. A renowned author, Joe is also a strong supporter of Independence but his story has taken many fascinating twists and turns along the way.  An inspirational and engaging interview. 
IndyLive Radio: https://indylive.radio News, music and indy since 2019.
Listen On-The-Go via iOS, Android & Alexa: https://indylive.radio/how-to-listen-...
NEWS YOU DONT HEAR
NEW VOICES FOR A NEW SCOTLAND