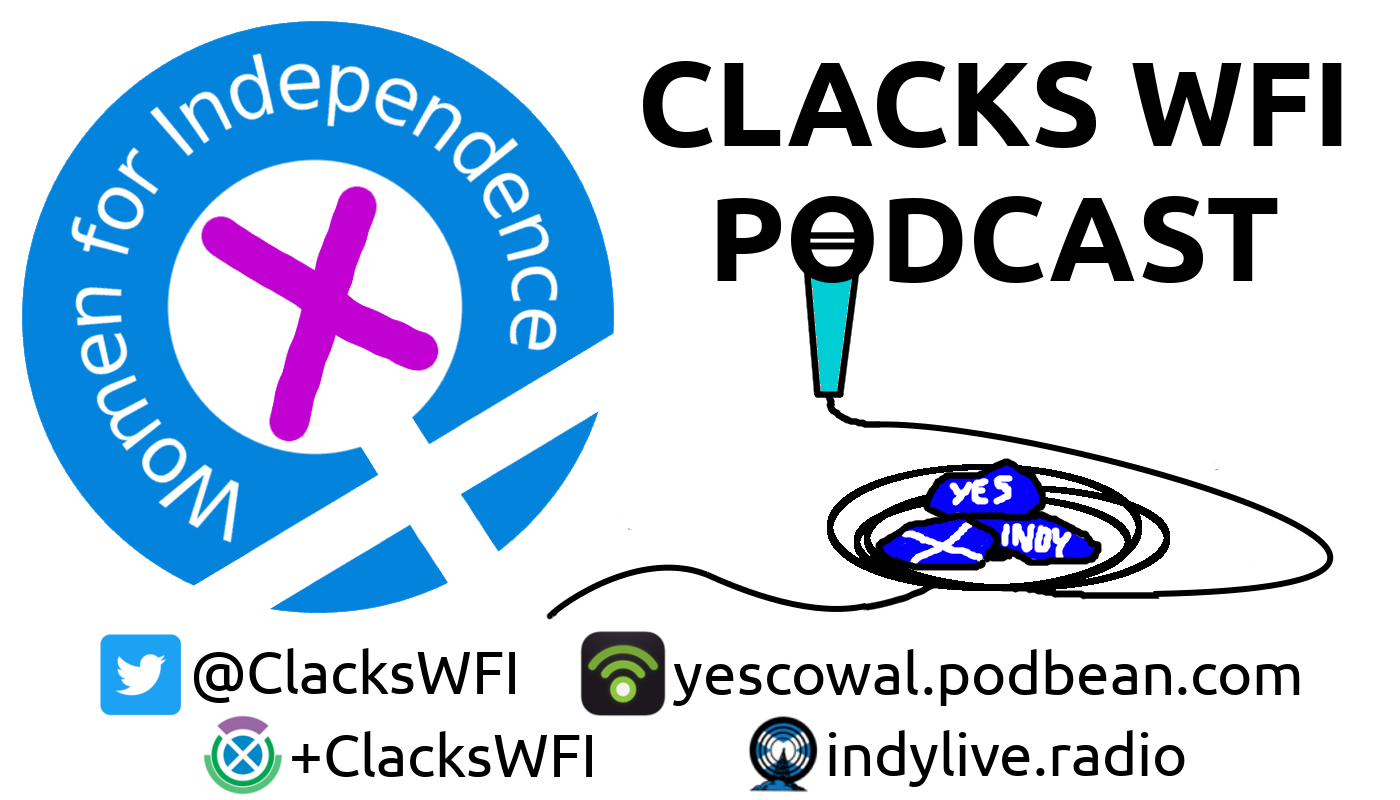 Hi folks,  this week the intrepid Clacks WFIs find out how to Zoom and there's been no stopping us since! 
In this episode we have a virtual coffee meet-up and lively discussion, followed by an interesting clip from Dr Philippa Whitford on the importance of contact tracing, plus some information on volunteer group Med Supply Drive Scotland who are helping in the drive to get PPE sourced and distributed, and finally a bit of time travel - enjoy!
Tune in to indylive.radio at 10am on tuesday for our next adventure! 
www.Indylive.radio - hear the news you're not getting - new voices for a new Scotland