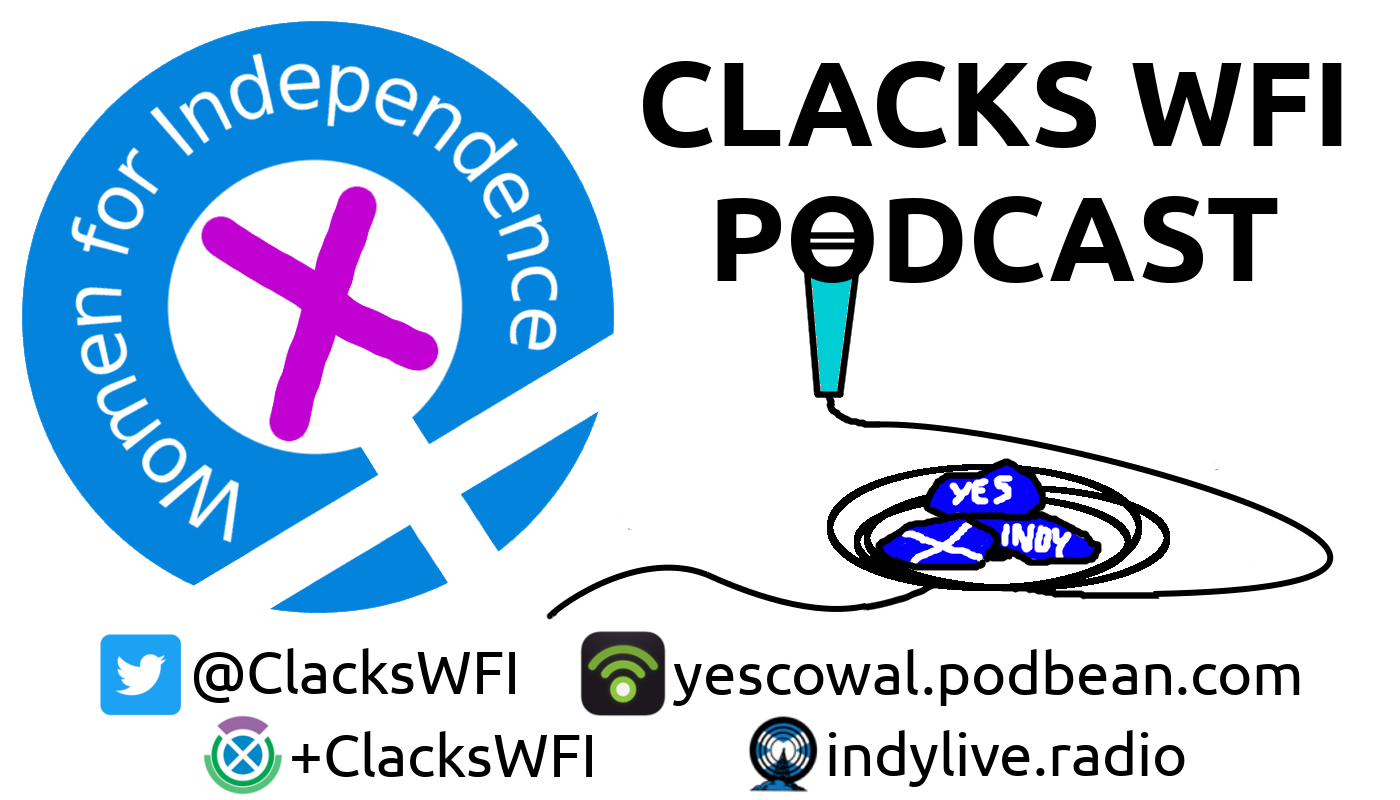 We might be stuck in our houses, but Clacks WFIs have still got plenty to say!  This week, some reflections on topical events and veteran campaigner Lorraine and I have a virtual catch up.  
Thanks for listening everybody - and remember to like and follow this podcast channel for other podcasts and shows from indylive.radio  .
Clacks WFI podcast is broadcast every week on indylive.radio at 10am on tuesdays, repeated 6pm Thursday then available to download on Friday mornings.  Please share with anyone you think might enjoy our musings - stay safe everybody!