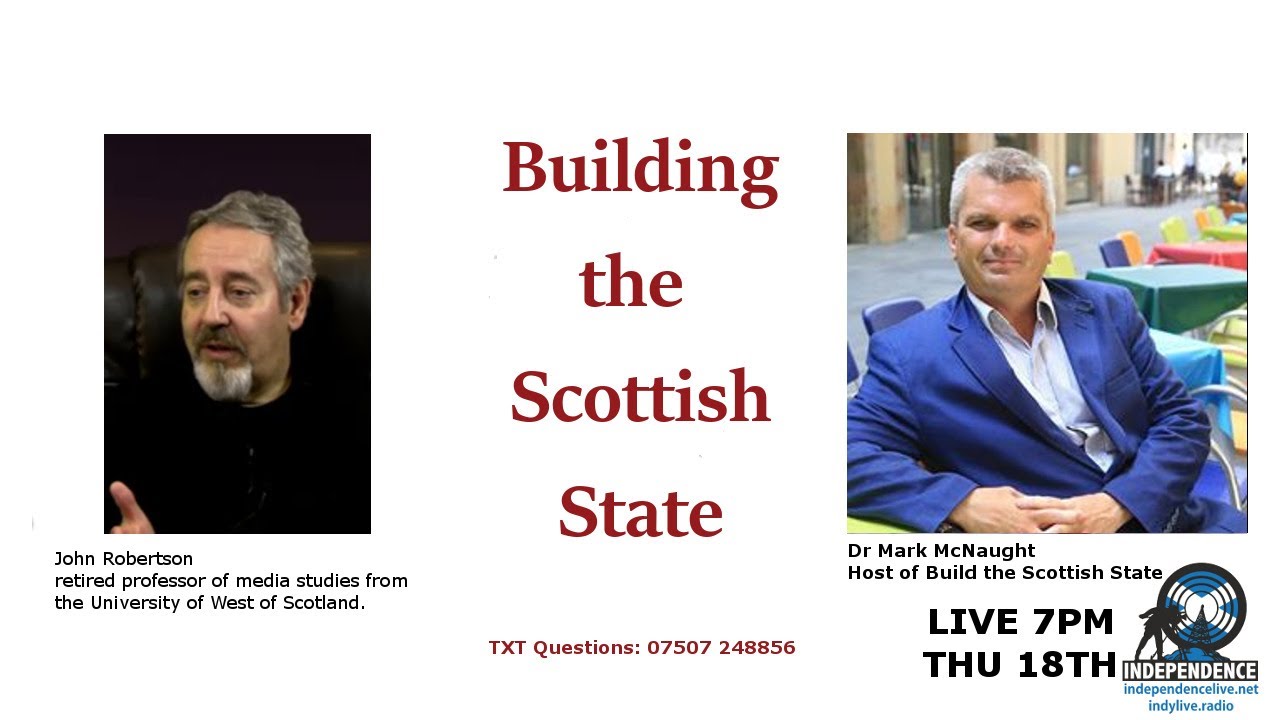 Building the Scottish State is a new series of discussions looking at the building blocks to create an independent Scotland.  
In this episode, host Dr Mark McNaught interviews John Robertson, retired professor of media studies from the University of West of Scotland.
Originally livestreamed by Independence Live to Indylive.radio, this is the podcast edit of that broadcast.  
Indylive Radio - a new voice for a new Scotland